South Auckland Subdivision Lawyer – What Is Subdividing?
With the rising value of building land in South Auckland, there is good money to be made if people have large blocks of land.  There are two options:-
You can sell as it is to a developer or
You can subdivide the land and sell off each parcel of land.
The first option is easier but the price for unconsented land is not has high as several blocks of land which have consent from the Council for building work.  However, option two takes time, money and a lot of expertise to bring it about. There are many rules, and regulations that you need to abide by which can be very complex and challenging. It is not a cheap process and it is easy to make mistakes making it an even more expensive process. Therefore it is a good idea to work with a South Auckland subdivision lawyer to make sure you are complying with the required documentations and process.
How Do You Subdivide Land?
Is Your Land Suitable For Subdivision?
The first step is to see if you can in fact subdivide your land. You can make an initial query by going to the Auckland Unitary Plan to see if you can subdivide your land.  Find out the zone for your location and they will give you "some general information about subdivision if your property is zoned."
Given the potential cost of the project, "general information" might be a bit loose so it is wise to check if your land is subdividable at the earliest stage. The best way to be sure of this is to hire an expert who will be able to advise you.
Factors For Subdividing Land In Auckland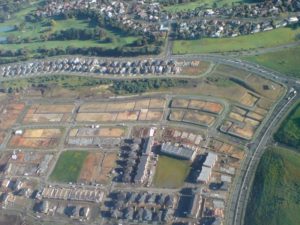 There are a few obvious factors such as the size of the land but some less obvious ones include:
The availability of services such as drainage for waste and stormwater. These may not be available at all and will need to be installed. Alternatively, existing drainage may not have sufficient capacity for your plans so it will need to be upgraded.
Other issues to take into account relate to vehicles and include access, parking and space to manoeuvre vehicles.
The intended use is also a factor to take into account. For example will the land be used for residential, business, or commercial activities and construction?  This will be determined by the zoning.
Types of Subdivision
This is where it starts to get complicated.
Land is registered by title and there are two general types of land title.
Fee simple is the most common type of subdivision. It splits the current property into two or more separate entities.
Unit title gives ownership title to a number of individuals for their own residential unit within in a consolidated building or property. A body corporate is established so that each unit title holder contributes to cover costs for common areas such as external walls, gardens, and access.
There are other types but they are becoming less common.
Range Of Costs For Subdividing In South Auckland
It is difficult to say what the costs will be because each plot of land is different.
The biggest cost is the infrastructure such as drainage and vehicle access. Proximity to existing infrastructure and the terrain are big influences in the infrastructure cost. However, the Council gives a range of $120,000 to $150,000 for subdividing a single section into two.
On top of infrastructure costs will be fees for professional advisers including surveyors, lawyers, engineers and planners. You will also have legal documents including a Record of Title and Land Information New Zealand fees.
Getting Legal Advice From A South Auckland Subdivision Lawyer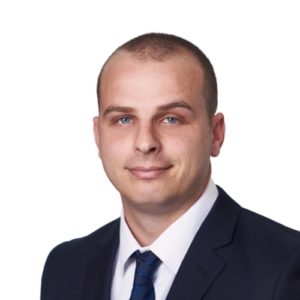 Clearly subdividing is a complex legal issue with many potential pitfalls and certainly a lot of convoluted language to understand.
As the cost of subdividing land is so high and the rewards even higher, it makes sense to work with a range of experts in each field. For the legal work you can contact McVeagh Fleming, a South Auckland subdivision lawyer with an office in Manukau.